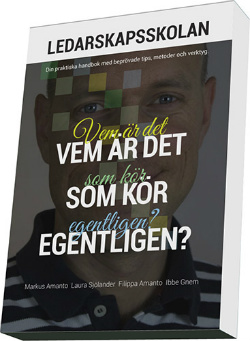 I am really excited that the new book I have co-authored is now printed.
Unfortunately for all you English speakers out there, it is only available in Swedish so far, but I am hoping we will get an English version ready not too far into the future.
The book has 30 parts or chapters, all related to leadership. Our aim was to write a book that you could both read from start to finish, but that could also be used as a reference material.
We have packed in lots of practical pointers, advice and how-to:s in there to make it a really useful help for leaders.
The initial feedback from those who have read it has been great so I am hoping it will be helpful to many of you.